You wrote a blog post and it's an utter failure.

It has no likes. No shares. No comments. Hardly any visits. Nobody seems to care, nobody seems to approve of your hard work.

I know just how discouraging it can feel!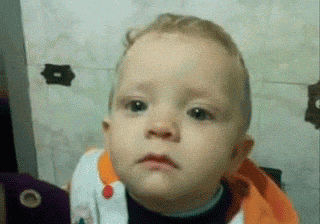 But before you give up blog writing, I want you to read this post. I'm going to show you the ten most common reasons why some blog posts suck. Remember that nobody was born a good writer. But it's hard to improve when nobody shows you the right way, right?

I'll do my best to show you the right way right now. Get ready – here it goes.

Your Headline Could Be Superbad

Your readers ALWAYS see your blog post headline first. Most of them take the note of the title. But a much, much smaller group will ever click through, let alone read your article.

Your blog post could be brilliant, but if the headline is bad, it's a wasted potential.

Work on your headlines. Be creative. Make them spark curiosity in your readers. Remember all these clickbaity headlines on some of the news magazines? I don't encourage you to be clickbaity. But I recommend that you become just as creative when writing your headlines.

Here's one thing I can tell you from my personal experience. Every piece of content I write receives 20-30 (yes, you read it right) headlines ideas before I pick one of them.

Your Intro Could Be As Bad as Your Headline

Let's say your post title is fine and a reader clicks through. Do you know how many of them click the back button after reading your post intro?

I can assure you it's quite a number if your intro is bad.

The lead to your blog post should grab reader's attention and encourage them to stay and read on. You can do it in a variety of way. You can share a story, make a controversial statement or just poke them where it hurts.

Writing a good post introduction is an art in itself. Quite often it's harder than writing the body! But if you want to grab your reader's attention, you will put effort into making it right.

Your Content Is Boring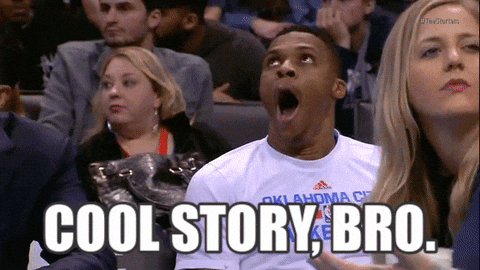 This is a real problem. Every blogger fears being boring. I do, too.
Now, if you look at the news, or films, or books or articles in popular magazines, you will see one pattern. They hardly write about calm, peaceful and happy lives.

Nope. Most of the things that media serve you are controversial, drastic or saddening. They point out people's problems. Often, they make people anxious or upset.

Don't get me wrong. You don't have to traumatize your readers. But you do have to stir your audience somehow. You want to shake and wake them up. Even if you write about meditation, you still want to do SOMETHING that will make people lean in.

Your Content Is Basic

Now, here comes the other aspect of being boring. That's being basic.

I'm a self-learner about many things. I often find myself browsing the web in search of valuable materials. In many many cases, my "reading" process looks like this:

Click the enticing headline.
Scan the subheadings.
Hit back button.

Why?, you'll ask, and I'll tell you why. It's because most of the content is obvious and repetitive.

The online world is full of different content. At least several blog posts cover almost every topic out there. And most of the content published is very basic in its nature.

No, I don't consider myself some kind of know-it-all expert. However, I've been in it for a while. I can tell you, most of the things you'll find on the first page of Google, is on the beginner's level.

I don't want you to be like this. Don't make obvious points. Someone else makes them already. Unless you really are writing for beginners, go beyond what's basic.
Read More: Don't Fear The Blank Page. Your Blog Post Ideas Are Here
You Don't Care About Formatting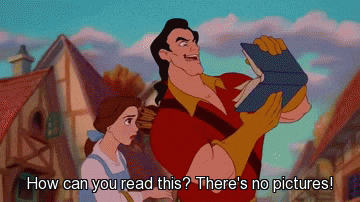 I hope you already know that and I'm only repeating something you know. But let's make it clear: the way you format your blog post matters.

People can and will drop off if your post if its formatting is bad. Nobody will strain their eyes to read too small font with almost no spacing between the lines. Lack of subheadings and paragraphs also doesn't work in your favour.

Scan your text not only for how it sounds but also how it looks. It should look neat and polished. Divide it into enticing paragraphs with a clear and readable font. Choose a background that doesn't make your eyes hurt.

There's Something Wrong With Your Style or Grammar

So, let me repeat it: nobody was born a good writer and we all are bad in the beginning. But yes, sometimes the reason you lose readers is that your writing is poor.

It's not easy to change or improve style, that's much is sure. It takes a lot of daily work, both reading and writing, to start feeling confident with your skills. With this in mind, I assure you – if your content is good, your audience will turn a blind eye if you sound awkward or unpolished. They'll see and appreciate the value you provide.

Much, much worse are the grammar and spelling mistakes. I'll put it blunt: they make you look unprofessional, unserious and untrustworthy.

Would you trust in someone's competence and advice if they can't see to the correctness of their own writing?

I probably wouldn't. It speaks about their attention to detail.

Your Content Is Inadequate

Say you started a book review blog. You write a lot about books. You review them, you recommend the best titles and network in this very specific niche.

And then, out of nowhere, you serve your readers a blog post about your trip to a wellness resort.

Be honest: would REALLY expect your readers to welcome this kind of content and feel excited about it?

Well, some of them maybe will feel this way. I know for sure that bloggers bonds that make their audience care about every detail from their life. Celebrity kind of thing, if you get me.

But a lot of people will feel caught off guard instead. They'll wonder what the hell is this post doing here.

If you want to go off topic, make sure your readers will approve it. They're coming to you for a very specific kind of content and they don't like getting disappointed.

You've got some bad graphics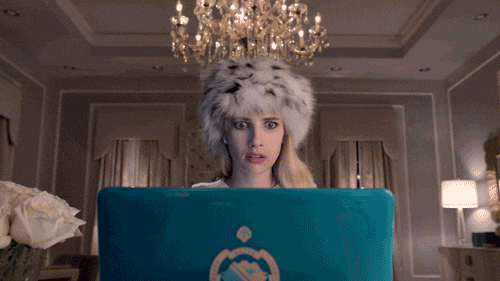 Do you know this kind of people that upload pictures of their dinners or lunches on Facebook? People usually hate this kind of stuff. Nobody wants to know what you cooked for your husband or children.

Myself? I wouldn't care that much if it wasn't for one thing: horrible quality. A lot of these food pictures look simply off-putting.

And I don't want you to upload this kind of pictures on your blog. Whether it's food, books, your clothes or whatever else.

I understand we're not all photographers and we don't have professional tools on our disposals. Yes, I'm one of those people who take mediocre pictures at best. But if you can't upload an outstanding graphic on your site, don't upload something that will scare your reader away.

Graphics do matter. If you're a fashion blogger, don't take a snap of yourself in a messy bedroom with dirty laundry in the background. Or if you take a picture of a product held in your hand, do us all a favour, clean your nails and sort your peeling cuticles.

You Write For Masses

I mentioned this in one of the previous posts as an easy trick to improve your writing (click to read!). Writing for the public isn't bad per se. Unless it escalates into speaking to a nameless mass.

There's nothing wrong in picturing yourself speaking in your post. But if you can't picture individual faces in that public, then your writing can lose the personal touch.

Your readers want something that they can identify with. They want to see themselves in people you describe in your posts. They won't ever do that if you write to a general, faceless mass without a specific characteristic.

Whether you prefer to write to a single person (like me) or to a larger public, always make sure you picture your audience. Remember: trying to attract everyone, you'll eventually attract nobody.

Over to you

Now I'd like you to go back to your worst performing post ever and scan it with this control list next to you. I want you to be honest with yourself. How many of those points apply to it?

You could also reach out to your friends and close ones and ask for their opinion. Most importantly, however, don't get discouraged. Keep writing. Keep improving. A thing to remember is that every failure of a post is a lesson to learn from.

Also, I'm waiting for you to tell me about your worst blog post yet and now what did you learn from it. 🙂

---
In Next Post
If you love thrillers, then I've got a thriller for you. All about blogging criminals who turn blog writing into a crime. Stay tuned!